Flexible Gravity Conveyors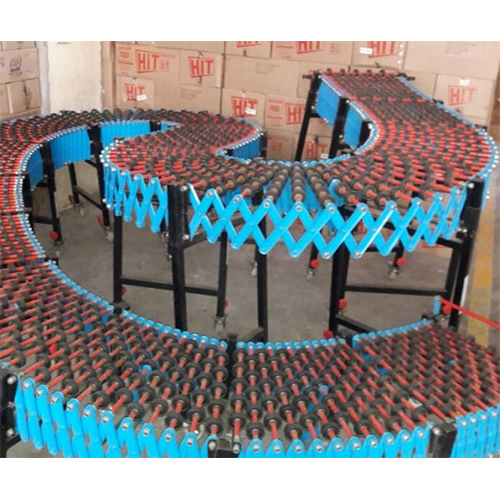 Flexible Gravity Conveyors
Price And Quantity
Product Specifications
Flexible Gravity Conveyors

Cast Iron
Product Description
Materials can be moved from one place to another using flexible gravity conveyors, a form of material handling machinery. They are useful for a variety of industries and applications since they are made to offer flexibility and versatility in the transportation of goods.
These conveyors are made up of a number of adjustable rollers or skate wheels that are installed on an inclining or descending frame. Items can move freely along the conveyor's length thanks to the rollers or wheels, which are only affected by gravity. To ensure stability and endurance, the conveyors are often composed of sturdy materials like steel or aluminium.
The expandability of flexible gravity conveyors is one of its primary characteristics. To accommodate various lengths and configurations, they are simply stretched or retracted. Because of this, they are extremely adaptable and able to meet shifting operating requirements. When it comes to loading and unloading heights, the conveyors frequently have telescoping legs or portions that may be changed to the desired height.
The portability of flexible gravity conveyors is another benefit. They may simply be moved and placed wherever is necessary because they frequently have casters or wheels. With this mobility, it is possible to establish temporary conveyor lines as needed and move materials with efficiency.
Applications like assembly lines, order fulfilment facilities, warehouses, and shipping areas frequently use flexible gravity conveyors. They work well for transporting boxes, cartons, packages, and similar objects and are especially helpful for handling light to medium weight products.
Overall, flexible gravity conveyors provide an economical and effective way to move things inside a building. They are a well-liked option in the material handling sector because they offer flexibility, versatility, and simple installation.
Trade Information
Asia Australia Central America North America South America Eastern Europe Western Europe Middle East Africa

All India